Budgie Desktop and our macrocosm of applications are available across a wide variety of Linux-based operating systems.
The Buddies of Budgie team just released Budgie Desktop 10.8.2. Please keep in mind that it may take some time for the release to be available on the operating systems shown below, as this is a manual process performed by our amazing community of package maintainers.
Read more
Get Budgie Effortlessly
You are able to get Budgie Desktop out-of-the-box, with no extra effort, with the operating systems shown below. These operating systems range in the experience they provide, some will be more curated with additional widgets / extensions for Budgie Desktop, others may be closer to the "stock" / "vanilla" Budgie Desktop experience.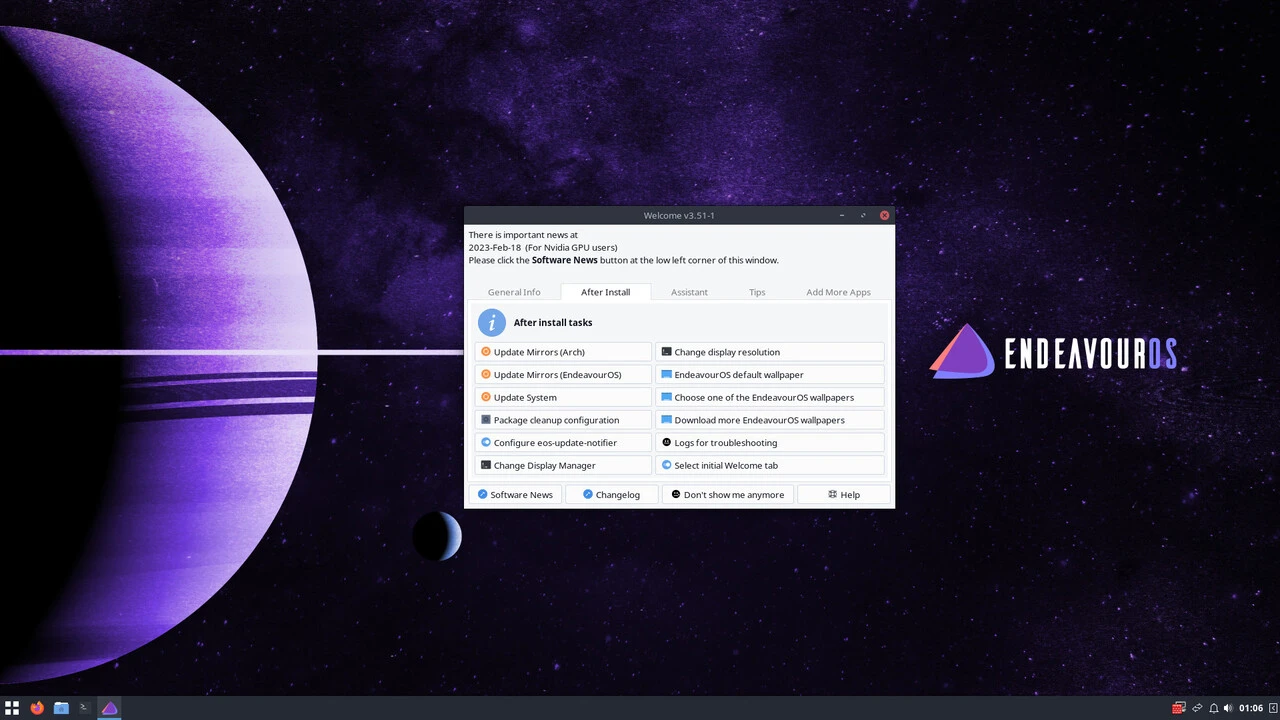 EndeavourOS
EndeavourOS is a terminal-centric distro built on top of Arch Linux. EndeavourOS offers through their unified installer the ability to install Budgie Desktop, with user choice on their desired experience.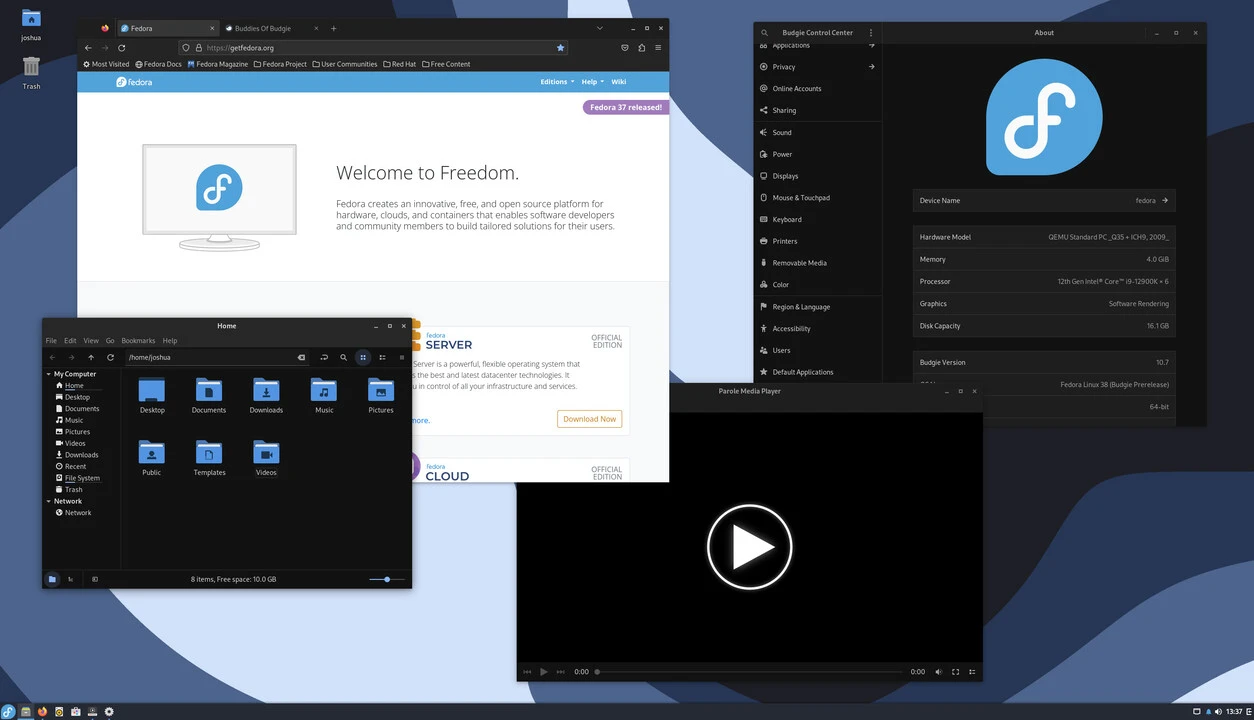 Fedora Budgie Spin
Fedora Budgie Spin offers a near-stock Budgie Desktop experience on top of the Fedora open source platform.
Fedora Onyx
Fedora Onyx offers an atomic / immutable Fedora experience with a near-stock Budgie Desktop experience.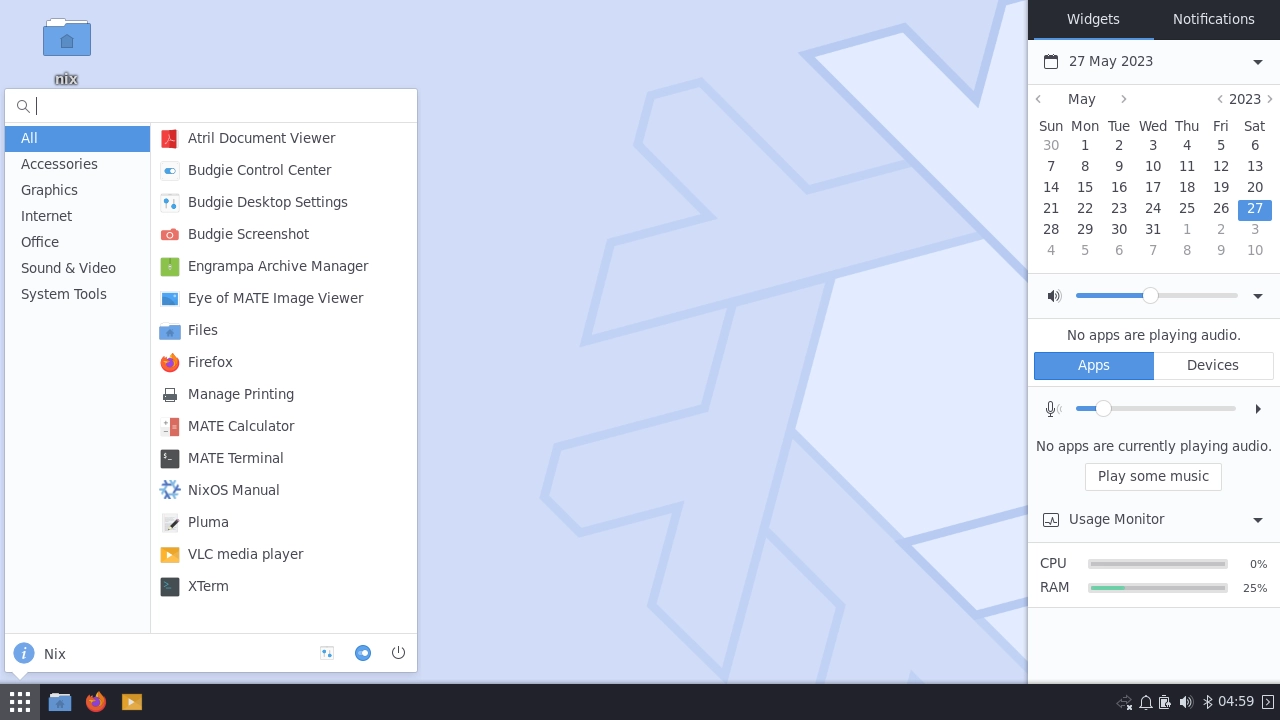 NixOS
NixOS is a Linux distribution based on the Nix package manager and build system.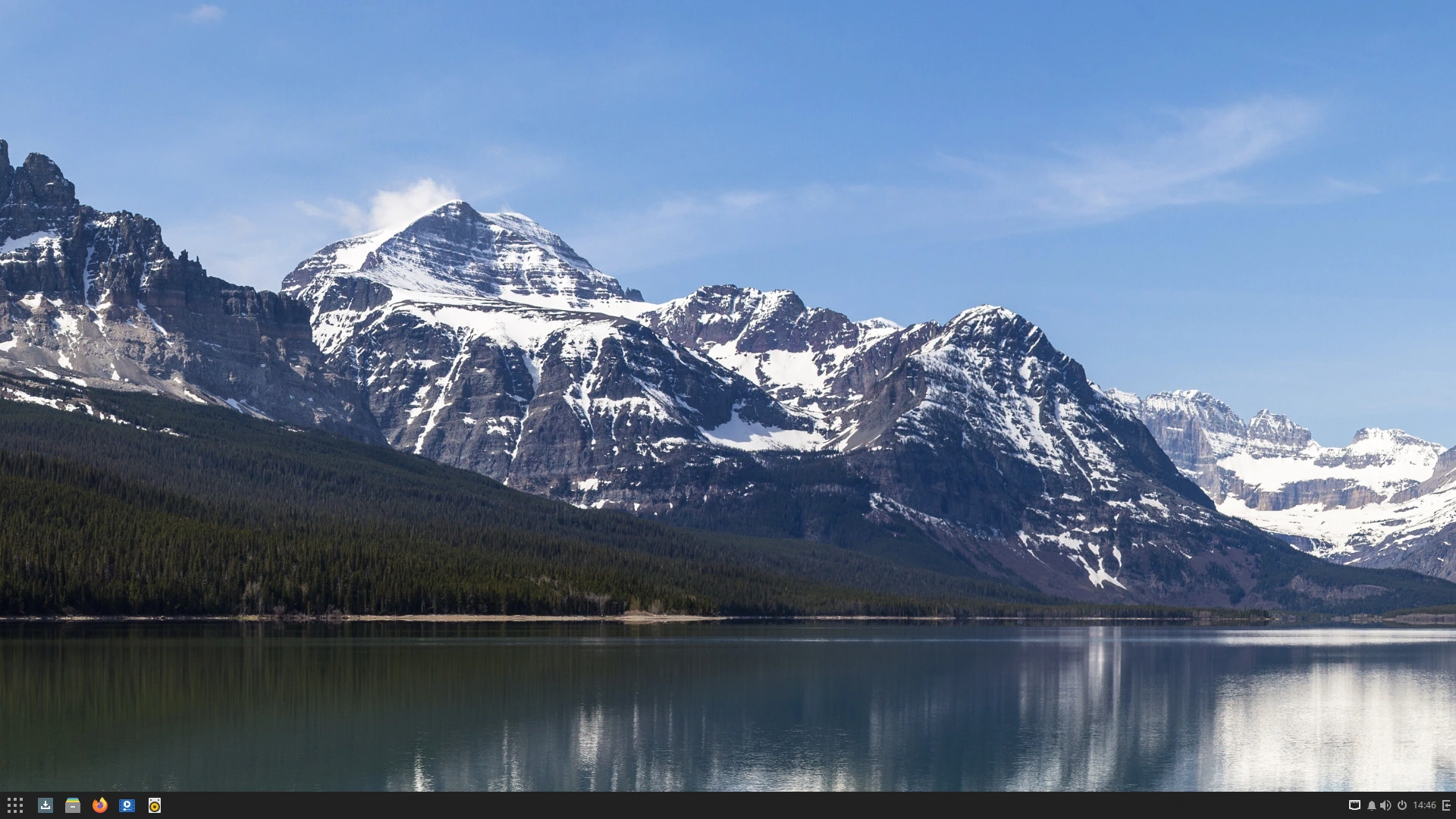 Solus
Solus offers a curated Budgie Desktop experience on top of its built-from-scratch operating system.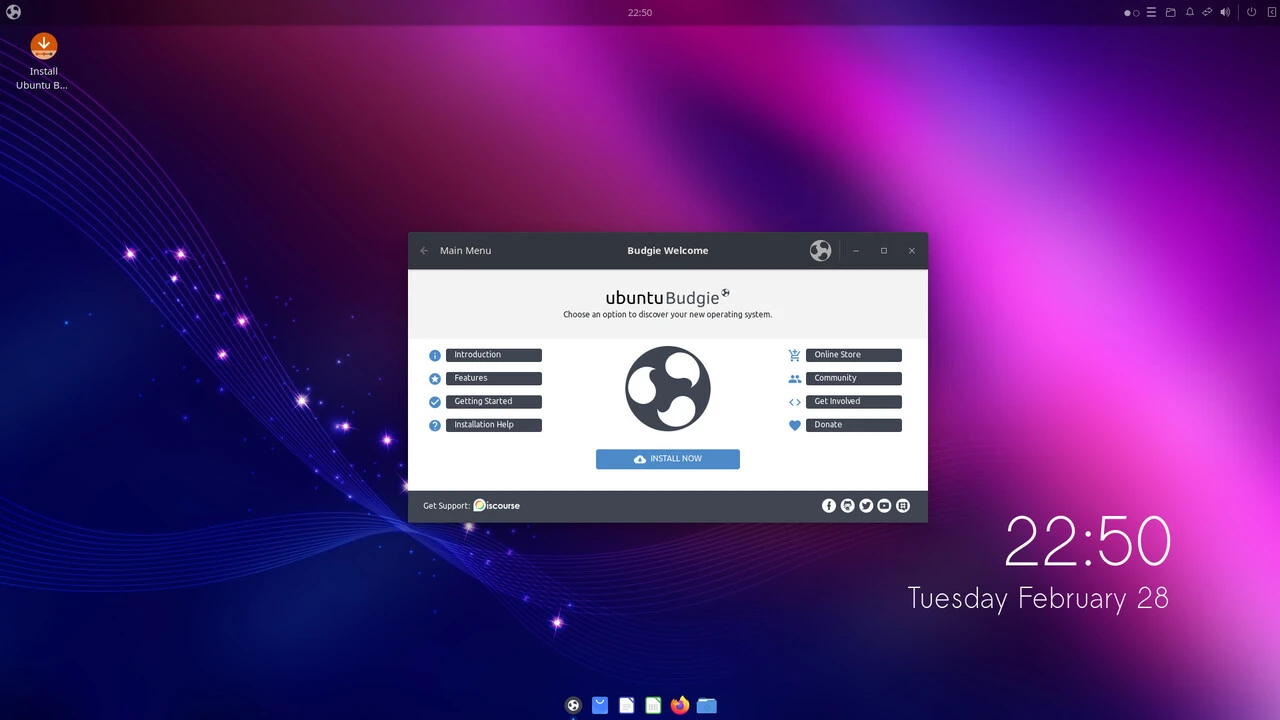 Ubuntu Budgie
Ubuntu Budgie offers a highly curated Budgie Desktop experience with Ubuntu at its core.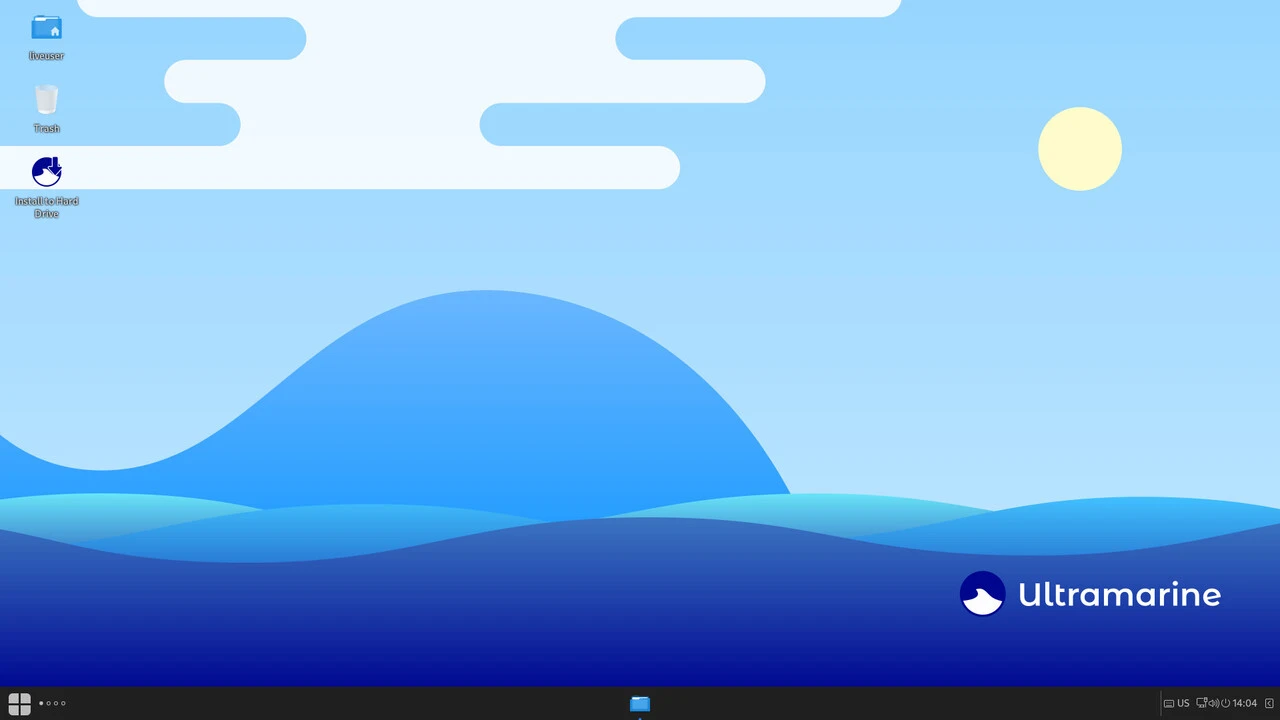 Ultramarine Linux
Ultramarine Linux is a Fedora-based Linux distribution designed to stay out of your way and be easy to use.
Get Budgie with a bit more work
---
note
None of these operating systems are viewed as being the "reference" platform for Budgie Desktop, rather we want you to be able to pick the OS that fits your needs best, and have Budgie Desktop along with you!